In Part 1 of this series, we discussed creating, setting, and writing down your goals.  Additionally, we talked about laying out a game plan and how to approach the entire year as different segments of your baseball season.  If you haven't read that post, I suggest you read it first before continuing on with Part 2, which will focus on steps 3-5.
Step 3 – Execute
This step may be the most simple, but is often the hardest to stay consistent with. Simply put, execute your game plan. You've written down your goals, set forth a plan for hitting those goals, now you need to follow through and begin implementing the plan. Your biggest opponent in following through on this step will be you.
The best way to get started is to eliminate distractions. I know you have the desire, but do you have the determination and fortitude to really go after what you want?  There will be distractions everywhere, some you can eliminate easily, others not so easily.
Family and friends will demand a lot of your time, and there is no reason why you cannot have quality time with them.  But, you need to be able to balance your family and social life with the tasks that will move you toward your goals.
Here are a few suggestions to help you eliminate those distractions, or at the very least help you keep your social life and your baseball life in balance.
Find a throwing and training partner – Before the 2007 season,  I spent a good chunk of the off-season throwing and training all by myself.  Man was it tough.  I had a bucket of balls and a net that I would set up at a nearby park and throw, and throw, and throw.  I had to balance this with work, so some days I was up with the sun and and avoiding sprinklers as I got my work in.  It would have been really easy to justify sleeping in a little longer and just throw the next day.  If I would have had a throwing partner, he could have kept me accountable with my throwing routine and my training program.  Not only would he have made me get my work in, we could have bounced ideas off each other, pushed each other harder, and competed to see how good we could become.  It's amazing what a dedicated partner can do for your success.
Unplug – Lose the cell phone for a couple hours while you get your work in. Trust me, you're not so important that whoever is calling or texting can't wait for a reply.  There's no solid reason to bring your phone on the field or into the weight room anyway.  You'll just distract yourself and your training partner.  By the way, if your training partner has his phone all the time, you need to find a new training partner who is more committed.
Prepare Ahead – If you live in a warm weather state, chances are you can get out to a field almost anytime of year.  For those times when the weather doesn't cooperate, you need to have a secondary facility that you know you can use to get your throwing/hitting/training done.  Talk to your coach and see if you can use the high school gym or find out if there is a local indoor facility that will let you have access to a cage.  If you live in a colder weather climate, you know that winter is a tough time to leave the house.  Plan ahead, man up, and get to the local indoor facility.  When spring rolls around and the season starts, you'll be glad you did.
These simple tips should help get you started on the right track. It will be tough to stay committed. But if you surround yourself with the right people, stay determined, and stay stubborn, you'll be just fine.
Step 4 – Trust the Process
Once you begin executing your game plan you need to have trust that what you are doing will help make you a better ballplayer. Many athletes constantly search for the next quick fix or change their game plan because they do not see instant results. Just stay on track.
You took the time and effort to create and write down your goals. Then, you diligently laid out a road map for reaching those goals. Now that you are executing – training and practicing – you don't need to second guess yourself. You may need to make slight adjustments along the way, but you don't need to change everything. Keep practicing, keep training, keep improving. One day at time, one session at a time, one rep at a time. Be consistent and put trust in the fact that a lot of small improvements add up to big improvements.
Step 5 – Achieve Success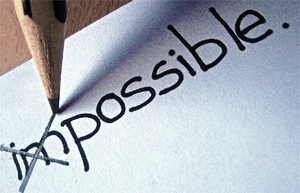 This is it. It's time to use the competitive season to hit those goals you set for yourself. Actually, if you have put the time, effort, sweat, blood, and tears into this long process, you have already achieved success. If you put in the work, I guarantee that you are a better ballplayer than you were before you started this process.
The games are now just a platform for you to finish the job. And just like before, you have to trust that all your hard work is about to pay dividends. Don't forget to continue to follow your in-season game plan to stay healthy throughout the year, and continue to execute, execute, execute.
Looking for a Baseball Strength Training Program?
Receive a FREE training program and template for one month of off-season training. Just enter your name & email & click "Get It Now!"