This is Part 4 of Recruiting from the College's Perspective by Jeff Opalewski.  If you would like to read the other posts in this series, you can find them by following these links:  Part 1, Part 2, Part 3.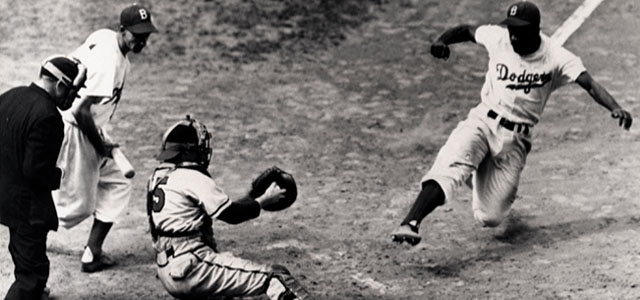 As we continue progressing through the recruiting process from a coach's perspective we have finally gotten to the most important part.  Makeup is a broad term, but if you can find a player that truly possesses plus makeup you have brought a person into your program that you won't have to worry about academically or socially, as well as one that will maximize their physical skills and become the best player they can possibly be.
Every chance I get I ask coaches in professional baseball what really separates big leaguers from the ones who fall just short.  Most of the answers I get are pretty consistent, but there is one that has stuck with me.  Steve Merriman, who spent a decade as a pitching coach in the Mets and Diamondbacks organizations before taking his current job with the Major League Scouting Bureau, told me: "In order to sign a professional contract you must have a certain level of skill.  The ones that make it work harder and prepare better.  It's really simple."
Work Ethic and Preparation
That answer has kind of become somewhat of a decision making guide as we evaluate hundreds of players every summer in an effort to determine who to offer scholarships to.  No disrespect to high school coaches but I can't count how many of the "hardest working player I have ever coached" come into our program and become the 35th hardest working player on our team.  It is a completely different intensity level once it becomes a year round commitment.  There has to be a passion and desire deep inside a person to allow them to push themselves to become the best player they can be.  This is an incredibly difficult thing to evaluate.  I try as often as possible to watch practices, batting practice sessions, pregame infield/outfield and bullpen sessions to get a feel for how a player goes about his work and preparation.  This helps, but you really never know until you see it on a daily basis once he's in your program.  This becomes an even more important piece to the puzzle when making a decision on a projectable or developmental player, as without a tremendous work ethic the projection or development will never occur.
Attitude and Character
Another component to makeup is what type of person we are dealing with.  Does he make good off field decisions (some carryover from academics here)?  Does he take care of his body?  Will he be a good teammate?  Is he coachable?  Where is his maturity level mentally and emotionally?  Once we can answer those questions we can begin to understand how this person may fit into the personality and integrity of our program.  Bad decisions by players leading to off field issues can be very damaging to a clubhouse and the public perception of a program.
We coach young men for anywhere from 1-5 years.  Our job is to win college baseball games (amongst other things), not produce professional prospects.  Many times makeup will push our recruiting efforts away from a more talented player towards a player with better makeup.  Four years sounds like a long time, but if you sink a large scholarship into a player you don't have time to wait a year for him to mature, then wait another year for him to learn how to work and prepare.  By this time you have wasted 2 years with him underperforming and if he figures it out he will put together a good junior year and sign professionally following it.  That's basically 1 good year out of 3 and that's not good enough to consistently run out great teams.
No one is an overachiever without plus makeup.  We try to find as many overachievers as possible (especially ones with talent).
——
If you are looking for more information on college baseball recruiting, check out this 42-page guide designed to help players and parents alike as they navigate through the recruiting process and help you take initiative in your own recruiting process. If you are a high school baseball player (or parent) who is not sure how the recruiting process works, then the College Baseball Recruiting Survival Guide is a must have.  Click here to learn more.
Looking for a Baseball Strength Training Program?
Receive a FREE training program and template for one month of off-season training. Just enter your name & email & click "Get It Now!"