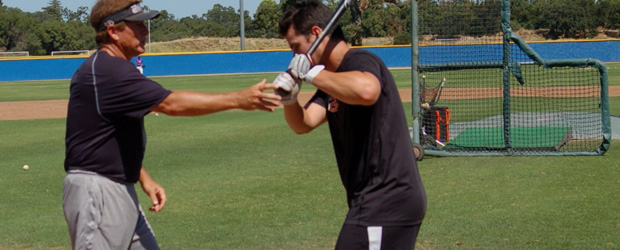 Swing mechanics are the most over-talked about topic in baseball.  Everyone has an opinion and everyone is right.  My question is, how much do the mechanics matter if you do not prepare yourself, or understand what an approach is?
I have played with some of the sweetest swings I have ever seen, and I have also watched those swings fail, because the hitter only had mechanics.  Remember, hitting mechanics only provide you the best opportunity to have success if:
You have a good approach
Understand what the pitcher is doing
Know the pitcher's tendencies
Know what each of the pitcher's pitches do
Know the situation (where are the runners, how many outs, what inning is it, will this team let you beat them)
Know the pitcher's out pitch
Many things will determine what the pitcher is going to do, and yes some teams will not let certain players on the other team beat them.  Therefore, you have to understand they are going to try and make you chase up, out, down, off speed, etc.  Swing mechanics go right out the window if you have no idea of the above things.  And, they go even sooner if you do not have plate discipline.
So, how important are the mechanics?  They are not important enough to spend the amount of time that is spent talking about them, and not important enough to spend the amount of money some people spend to perfect them.  They are an aspect of hitting, one little aspect, that seems to get all the attention.
Hitters with less than perfect hitting mechanics will have more success than players with a perfect swing if they can do all the above, or even just most of the above.
I am going to continue this conversation with a series of posts here at the Full Windup.  I hope you will join the conversation.
Looking for a Baseball Strength Training Program?
Receive a FREE training program and template for one month of off-season training. Just enter your name & email & click "Get It Now!"