Today's task in the 21 Day Challenge is to start reading a baseball book.
It doesn't matter what type of book you want to read, as long as it's baseball related. Whether it's a player biography or a how-to book, the goal is to surround yourself with the game.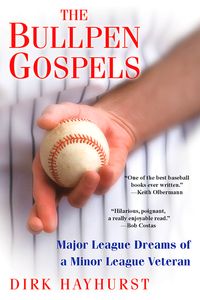 Cover to Cover
Even the most committed player can't spend all day and night at the ballpark. By picking up a good baseball book, you can keep your mind engrossed in the game. And when your mind is focused on the game, you will be amazed at the little things you pick up to help you improve your own baseball abilities. Not to mention, the motivation and inspiration you will receive by learning about the game, legendary players, or historical moments.
Here are some great baseball books that I have had the opportunity to read. You don't have to pick one of these, but I just want to give you some suggestions and get you started on hunting down an awesome baseball-related book.
Sandy Koufax: A Lefty's Legacy, by Jane Leavy
The Mental ABC's of Pitching, by H.A. Dorfman
The Mental Game of Baseball, by H.A. Dorfman
Joe DiMaggio: The Hero's Life, by Richard Ben Cramer
The Science of Hitting, by Ted Williams
Bullpen Gospels, by Dirk Hayhurst
There are many others to choose from as well. So, find one that interests you and crack open the cover.  You will not be disappointed.
Looking for a Baseball Strength Training Program?
Receive a FREE training program and template for one month of off-season training. Just enter your name & email & click "Get It Now!"