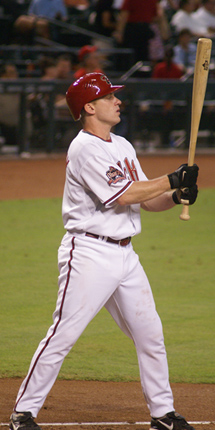 Coaches often talk about an approach by telling their hitters, "You have to have an approach when you go to the plate."  However, two things about the approach are often missed:
The approach is not universal
Your approach will change…a lot
How should your approach change?  You may have thought your approach should always be the same, but it should change from pitcher to pitcher, from at bat to at bat, and if you are truly a great hitter, you will adjust your approach in the middle of an at bat.  Other factors that should dictate your approach when you step in the batter's box:
Inning
Score
Count
Where base runners are located
Pitcher tendencies
It would be a lot easier if the approach were always the same, but that is why hitting is so difficult.  I will say, at the Little League level or 14U and younger travel ball, the approach will be relatively the same throughout the course of a game – to get a strike – because at these levels most of the pitchers just want to throw the ball over the plate.  When I was at Grand Rapids Community College, our coach told us that our approach should be to look for first pitch fastball, middle in.  That was great.  It was simple.  However, the problem was it did not work for some guys.  Not everyone can catch up to the fastball on the inside corner, and trust me, a lot of guys didn't.  But, our coach's point was that he wanted us to be aggressive.
What can you do to make sure your approach at the plate is correct?
Watch the pitcher in the pre-game bullpen.  This will give you an idea of what his pitches do.
Watch how the pitcher pitches to right-handed hitters and to left-handed hitters.
Find out what he prefers to throw for his out pitch.
Does he exhibit any patterns? (Example: Always elevates 0-2 with a fast ball, and comes back off speed away.)
All of the above will help you formulate a game plan (approach) when you go to the plate.  The key is to trust yourself and take advantage of all the information you have collected during the game.  Also, find out who is calling the pitches (this helps for multiple game series more than playing a team once) and see if he has certain tendencies in certain situations.  Sometimes coaches call all the pitches and can be just as vulnerable as a young player, falling into a rhythm, or calling the same type of game for every pitcher.
Looking for a Baseball Strength Training Program?
Receive a FREE training program and template for one month of off-season training. Just enter your name & email & click "Get It Now!"